Halo Infinite soundtrack streaming now
Once upon a time, it used to be the only way to hear a video game soundtrack in full was to either buy the game digitally, and hope it came with a separate soundtrack file, or download it illegally from one of a number of bootleg sites.
Nowadays, however, that has drastically changed with a slew of video game soundtracks being released on music streaming services like Spotify recently.
Today that holds true for the Halo Infinite soundtrack, with the first-person shooter itself not only coming out, but also with the full Halo Infinite soundtrack going up on Spotify (and on other streaming services as well).
Thus, it appears video game companies have finally realized how much money they, and the composers of the music they use in their games, were losing by keeping their amazing soundtracks to themselves.
Besides, fans love them.
Halo Infinite soundtrack now on Spotify
The full Halo Infinite Soundtrack kicks off with the gorgeous choral piece Zeta Halo followed by 46 more pieces of music and ending with 'Hunter's Dance', for a stunning cinematic soundtrack running a total of two hours and 26 minutes.
A soundtrack I have listened to earlier today and, let me just say, not only is the music on it absolutely epic in feel and scope, it got me even more interested in buying the game.
Plus, it is a helluva good soundtrack to write to.
The Halo Infinite soundtrack was composed by Joel Corelitz, Curtis Schweitzer and Gareth Coke, and is now streaming on Spotify in full.
Listen to the soundtrack in its entirety down below.
You can also learn more about the making of the Halo Infinite soundtrack on Spin and, of course, buy Halo Infinite on PC, Xbox One and Xbox Series X/S now. (You'll find the trailer for the game down below as well).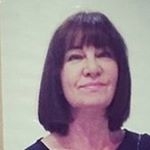 Latest posts by Michelle Topham
(see all)