The official Twitter account for the coming-of-age Ranking of Kings anime (aka Ousama Ranking) has just announced a full-length Ranking of Kings movie is now in production with a message asking viewers to "Please look forward to the future development of Ousama Ranking".
And that, sadly, is all that we know so far with no details released as yet about the plot, director, screenwriter, character designer or even if the main voice actors will be returning to reprise their roles.
Advertising
What we do know, however, is that the 23-episode Ranking of Kings anime aired from October 15th, 2021 to March 25th, 2022 and was a surprise smash hit worldwide.
That anime series also spurred even more interest towards the manga series the Ranking of Kings anime was adapted from, causing it to have more than 1.5 million copies sold by the end of 2021.
A spin-off series, titled Ranking of Kings: The Treasure Chest of Courage was then released in April and just aired its final episode last week. It was also well-received.
And that is why a full-length Ranking of Kings movie is now in the works.
More details about the film will likely be released in coming weeks and months, and we will keep you updated as soon as they appear.
Advertising
Until then, watch or rewatch the Ranking of Kings anime and its spin-off via Crunchyroll where, by the way, both series are currently rated an almost impossibly high 4.9 out of 5 by viewers.
And, of course, look forward to more adventures with the adorable Bojji coming soon. Hopefully.
RELATED: You can listen to all 91 tracks from the Ranking of Kings anime series on Spotify now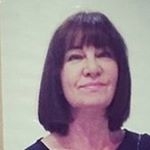 Latest posts by Michelle Topham
(see all)