Funcom accused of insider trading by Norwegian economic crime unit Økokrim
Funcom, the Norwegian video game developer famous for The Secret World and The Longest Journey, is being accused of insider trading by Norwegian economic crime unit, Økokrim.
Funcom has been accused of insider trading due to 'false and misleading statements' that were given to the news media by Funcom executives while The Secret World was in development.
When it was released later, The Secret World, of course, was a financial flop forcing Funcom to take it to a free-to-play game. Now Norwegian authorities are after Funcom executives saying they violated the Securities Trading Act.
Although some information has been taken from Funcom offices by Økokrim officers and staff have been sent home, there's no word yet on whether this insider trading investigation will result in The Secret World being cancelled.
Unfortunately, this isn't the first time Funcom executives have been accused of shady insider trading by Norwegian authorities. Former CEO of Funcom, Trond Arne Aas, was investigated back in 2012 after the Norwegian Financial Services Authority discovered he sold 650,000 shares in the company the day before The Secret World was released and on the day he resigned from Funcom.
As for today's accusations of Funcom's insider trading, the company has been delisted temporarily from the Oslo Stock Exchange while the case goes ahead, which certainly isn't going to help its finances at all.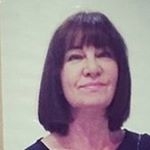 Latest posts by Michelle Topham
(see all)