With recent announcements of upcoming anime series, it is becoming pretty obvious 2022 will definitely be The Year of the Sports-Themed Anime.
After all, just this week alone, we've had announcements of two golf-themed series (BIRDIE WING and Sorairo Utility), the football-themed Aoashi and now the latest new sports-themed anime announcement for a second football-themed series — Futsal Boys!!!!! (yep, that's five exclamation marks) just out today.
Sounds like the Japanese are sick to death of sitting in their homes trying to avoid a virus with a 99.7% survival rate, and are desperate to get into the outdoors and moving, eh?
Good for them!
Futsal Boys!!!!!, of course, was first announced early last year as part of another mixed media project from Bandai Namco Entertainment. This time following a group of young men as they play the football-based game futsal.
Today's reminder announcement that the anime is almost here came along with a new, very cute, brightly colored key visual, a short trailer and a January, 2022 premiere date.
Futsal Boys!!!!! is being directed by Yukina Hiiro (Hitorijime My Hero), with anime production by Diomedéa (Domestic Girlfriend).
The plot for Futsal Boys!!!!! goes something like this:
It has been more than 10 years since the sport of futsal has enjoyed a worldwide boom. Many star players were born in Japan, and everyone from children to adults have been enraptured by the sport. While watching the final of the U-18 ("Under 18") World Cup, Haru Yamato is entranced by the performance of Tokinari Tennouiji, one of the players on Japan's national team.

And so Haru starts playing futsal with the goal of becoming a player like Tokinari, and along with his friends at the Koyo Academy's Futsal Club, he aims to achieve his dreams.
Watch the Futsal Boys!!!!! trailer below. If you enjoy sports anime, and I definitely do, then next year looks like it will be a dream year for you!
Via MoCa on Twitter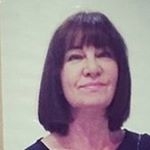 Latest posts by Michelle Topham
(see all)