The Czech Republic has entered the Eurovision Song Contest four times. All four times they have failed to make it to the final. At Eurovision 2015, the Czech Republic artists, Marta Jandová and Václav Noid Bárta, were robbed of a place in the final as their song and performance was one of the best of the entire competition. They did, however, receive the highest score the country has been given at Eurovision so far.
This year, the Czech Republic is back at Eurovision, and can I just say I'm so happy they keep trying as they have some truly excellent artists and songwriters that should be doing a lot better than they are.
The Czech Republic entry for Eurovision 2016 is Gabriela Gunčíková who released her song 'I Stand' yesterday.  Both the artist and the song were internally chosen.
The song is not as strong of a song as last year, but Gunčíková is as powerful of a performer as the 2015 artists, so she does stand a good chance of qualifying.
It will, of course, all depend on her live performance as, with an internally chosen song and performer, it's one thing to hear a powerful ballad like this on video but another whether the artist can actually perform it this strongly live, and on the night of the semi-final. Let's hope she can.
Personally, I like 'I Stand'. It's a powerful anthem song, it has a memorable melody and the lyrics are nice. It loses its power and, in my mind, is less of a possible entire contest winner, due to its fizzle ending.
As for Gabriela Gunčíková, she is 22 years old, was a finalist in the second season of the Czech version of Pop Idol, she currently has two albums out in the Czech Republic, and has been recently working on her voice with an American coach in the US.
Her voice, on video at least, is superb and she is beautiful. In fact, she appears to have everything it takes to do well at Eurovision 2016.
Let's hope she does, as the Czech Republic really does deserve to make it to a Eurovision final.
Watch Gabriela Gunčíková's 'I Stand' in the official video below, which, by the way, is beautifully produced and filmed, and leave any comments in the Facebook comments box below that.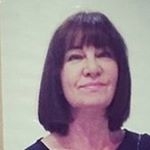 Latest posts by Michelle Topham
(see all)