Well, this is interesting (although probably not that surprising). According to the NPD Group, a consumer market research organization based in the US, American gamers bought more digital games than physical copies in Q1 2013.
The total amount spent on games in the US was $1.37 billion on physical copies of games. Another $559 million on rentals and used games, and a whopping $1.49 billion on digital games. That's $12 million more on digital games than on physical software.
Don't forget too, that amount is actually likely to be a lot higher as digital games distributors like GOG, GamersGate, other small distributors and indie game developers do not release the number of games they sell every quarter, nor the amount that was spent.
NPD analyst Liam Callahan explained more about the Q1 2013 numbers like this,
"Digital spending fully offset the declines in physical format spent in Q1'13. There is strong growth in full-game downloads and downloadable add-on content sales across consoles, PCs, and portables, up a combined 25 percent in the first quarter of this year."
Again, certainly not a surprise to a hardcore gamer like me. On average, I buy around 50-75 PC games per quarter and I'd guess the last time I bought a physical copy of a game was around seven years ago.
Why would you? When you can find exactly the game you want online at hundreds of digital games distributors. Pay for it, download it, and be playing it usually in less than 30 minutes. Schlepping to my local computer game shop to buy it sounds singularly unappealing.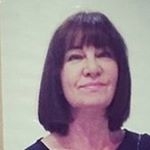 Latest posts by Michelle Topham
(see all)