It is no secret from the four articles I have written about the original net animation (ONA) Ganbare Douki-chan so far, I am addicted to this utterly cute anime short.
But it isn't just the beautifully written characters, the way that an entire story is told in a less-than-six-minute episode, or the lovely hazy art style that while, sure it is sometimes a bit ecchi, also gives a sweet, romantic feel to the anime series.
It is also the Ganbare Douki-chan ending theme song.
A song that is upbeat and catchy, and fun, and one that gives you hope Douki-chan will eventually end up with the Douki-kun she loves.
The Ganbare Douki-chan ending theme song is called 'Lady Go' and is performed by Hieda Nene, the voice actress that plays Douki-chan.
Listen to it, and watch the lovely Ganbare Douki-chan ending animation that goes along with it in the video at the bottom of this article.
Although, be careful, as you may just end up with the song stuck in your head as it currently is in mine.
The anime short series is directed by Kazuomi Koga, who also directed Rent-a-Girlfriend, the hit anime from last summer.
Character designs are by Yom, the original creator of the Ganbare Douki-chan doujinshi manga series, which is why they are so true to the original books.
Yom, by the way, is also the creator of the equally fabulous Miru Tights, which got its own ONA back in 2019.
The series composition is by Yoshiko Nakamura (Monthly Girls' Nozaki-kun).
Altogether, these talented people, along with actors Hieda Nene (Douki-chan), Sumire Uesaka (Kouhai-chan), Asami Seto (Senpai-san) and Junya Enoki (Douki-kun) have created something really really lovely.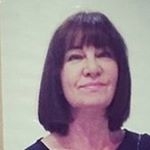 Latest posts by Michelle Topham
(see all)