Ganbare, Douki-chan, Episode 10 "A Coworker Who's Excited About A Poolside Date" is a tad disappointing
And here it is. One of the highlights of my anime week — Ganbare, Douki-chan, Episode 10 — another episode of one of the best anime short series out this year and, pretty much, six minutes of almost perfect.
Except this week…it wasn't.
Because the lovely tone of Ganbare, Douki-chan — you know that tone of she loves him, so she's nervous and uncomfortable around him, but still sweet and polite — suddenly morphed into Douki-chan launching a ball at Douki-kun's head, being overly aggressive and then shouting.
Out of character for her completely, and so different than Episode 9.
And all because he hadn't looked at her in her bikini, and so bullying the poor nervous boy to such an extent, he responded with a stuttering text complimenting her when she got home.
But what was even weirder about Ganbare, Douki-chan, Episode 10, it almost seemed like a different show as, up until now, Douki-chan has only been possessive about Douki-kun in her head, but not in the way she deals with him.
In Episode 10, however, she is suddenly sat at the side of a swimming pool with him, after they were both invited to join Senpai-san for the day, (well, Douki-chan thought they were going alone until Senpai-san and Kouhai-chan showed up — surprise!!), with Douki-chan acting like Douki-kun was her boyfriend so he should be paying attention only to her.
Regardless that he is sat at the side of the pool with just her, while the client and Kouhai-chan are watching on.
In other words, it felt like there was an episode missing in the series that we didn't get to see. An episode in which Douki-chan and Douki-kun had decided they were dating.
Now, I am still in love with Ganbare, Douki-chan but, with only two episodes in the series left to go, this one was quite jarring with both its completely different feel, pace change, and strange narrative.
Especially when the last two minutes of the episode were nothing but Douki-chan in her apartment reading her text messages from Douki-kun and then feeding her cat.
Weird in every respect.
There are still two more episodes of Ganbare, Douki-chan to come out in the next couple of weeks, however, so I am still holding out hope the last two will be stellar, and that they get us back to the feel we normally get from this lovely series.
With a Douki-chan in love but shy, and Douki-kun slowly moving forward but still sweating.
Not the screaming loony sitting by the side of the pool in her new bikini we ended up with today.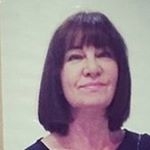 Latest posts by Michelle Topham
(see all)