There is only one more episode of Ganbare, Douki-chan left, and if today's episode has set the final one up the way I think it has, the last episode should be wonderful.
In today's episode, Ganbare, Douki-chan, Episode 11, "It Finally Bears Fruit!! Good For You, Dōki-Chan", the title is a little bit misleading.
Advertising
After all, from that title, you might expect Douki-chan to finally get what she wants — a declaration of love from Douki-kun.
As it turns out, we begin the episode with Douki-chan fantasizing she is getting married and, of course, we all know who the husband will be.
The episode then quickly flips to the present day, and to Douki-chan and Douki-kun at the wedding of an office mate, with our heroine exclaiming just how beautiful the bride looks.
In Douki-kun's eyes, though, the only person who looks beautiful is the woman standing by his side.
Soon, Douki-chan is trying to catch the bouquet the bride is throwing but, as Kouhai-chan can still only think about herself and nobody else, she almost spoils the moment by barreling into Douki-chan and knocking her down.
Advertising
As Douki-chan sits stunned on the floor, the bride's bouquet lands in her lap.
She isn't allowed to keep it for long, of course, as a child standing next to her begins to cry. Being the nice girl she is, Douki-chan hands the bouquet to the girl and asks if she can "keep just one petal" instead.
Soon after, she is heading to the restroom but, upon leaving, she drops the petal on the floor.
That petal, it seems, may just be the thing that kicks off the ending we are all hoping for in Episode 12 as, soon after Douki-kun sees it lying on the floor.
Now, you will have to watch the ending of Ganbare, Douki-chan, Episode 11 to see that it leaves our heroine in a bit of a scary situation. My guess, though, is it will be Douki-kun who comes thundering to the rescue.
Watch the final episode of Ganbare, Douki-chan next week to find out.
You will find my comments about the first 10 episodes of Ganbare, Douki-chan here.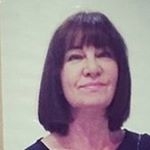 Latest posts by Michelle Topham
(see all)