It was nice to see British singer-songwriter Gary Barlow on The Late Late Show with James Corden this week although, let's face it, it was probably to be expected he'd appear sooner or later. After all, Barlow and Corden have been friends for a long time, and James Corden is hugely supportive of British singers on his show so…yay, Gary Barlow.
Barlow performed 'Something About This Night' along with the Late Late Show band, and with his own piano accompaniment, and he was wonderful.
Related: English band Parma Violets perform 'English Tongue' on James Corden's Late Late Show
Interestingly too, for all that Take That has been huge in Europe since their start in 1990, the boys never really made it big in America. Not for want of trying, of course.
When the band initially broke up in 1996, Gary Barlow then tried as a solo artist, even doing a nine-month radio tour in the US, but he didn't ever seem to stick with American music fans either.
With the help of James Corden, though, this time he might just do it, and I really hope he does. His music is fabulous, and so is he.
Watch Gary Barlow singing 'Something About This Night' on The Late Late Show with James Corden in the video below. Cool song, eh?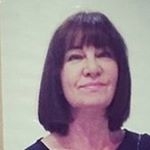 Latest posts by Michelle Topham
(see all)