I'm a gamer, a YouTube obsessive, a huge fan of Felicia Day, and I love anything nerdy. So, it's probably no surprise I'm completely addicted to watching Geek and Sundry's 'Table Top', a web series on Felicia Day's YouTube channel where a group of celebrities, or celebrity YouTubers, play board games.
'Table Top' started out a couple of years ago as a 'sometime' show on Geek and Sundry. Hosted by Wil Wheaton, every episode is devoted to a particular board game, which is played through from beginning to end, and each board game is played by a group of celebrity guests. The web series in now so successful, they recently had a massively successful campaign to help fund Season 3 on Kickstarter.
Games like Catan, Lords of Waterdeep, Ticket to Ride, Say Anything and Munchkin are just a few of the games Wil Wheaton and his guests have played over the last three seasons of 'Table Top'.
Each board game is explained before gameplay start, and then the viewer gets to watch it being played. That sounds like it might be boring. Not remotely so. With the banter from the guests, the gameplay itself, and the wild and crazy they sometimes get into, it's an incredibly fun show.
My favorite episode of 'Table Top' so far is 'Munchkin', a game I since bought and now love.
Watch it being played in the video below and, if you like what you see, subscribe to Geek and Sundry. New episodes of 'Table Top' come out every two weeks.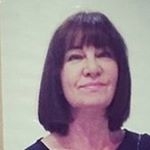 Latest posts by Michelle Topham
(see all)