In a recent interview with Ode, British actress Gemma Arterton talked about her new movie, the dark comedy 'The Voices'. A movie that tells the story about a mentally unbalanced man who stops taking his medication. Soon his cat is telling him to become a serial killer, while his dog is trying to convince him he's a nice person and shouldn't fall for what that cat says.
Arterton says working on the movie suited her perfectly, as she has a dark sense of humor so really enjoyed this. Particularly as it was an opportunity to get away from the mainstream things she had been doing, and didn't really enjoy.
Plus, with co-star Ryan Reynolds being so funny and so fabulous to work with, Arterton intimated filming 'The Voices' was nothing but a pleasure.
Gemma Arterton went on to say we all have our own 'voices', our own internal monologues and "if that's normal to you, whose to say another thing isn't normal to another person. And that's what this film, I guess, is about."
Watch the lovely interview with Gemma Arterton below. And, can I just ask, does she look quite shy to you? I'm only asking as, as much as she's incredibly lovely, she still seems to find it difficult to make eye contact here.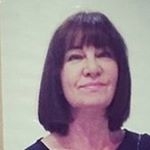 Latest posts by Michelle Topham
(see all)