It is no surprise that Gen Hoshino's latest single is doing so well. Both in Japan, and on Spotify where it was just released a few days ago.
After all, the single is the SPY x FAMILY ending theme song and, with the long-awaited anime kicking off a few days ago, fans are rightfully obsessed with the song.
Then again, Gen Hoshino's 'Kigeki' is such a smooth, cool, catchy song, heck, I would be listening to it whether it was a banging anime theme song or not.
And I think many other fans are the same.
Gen Hoshino's 'Kigeki' (aka 'Comedy' in English) was released just five days ago and is already #1 on Japan's digital single chart.
The song also has almost 1.2 million plays on Spotify already.
The track was written about always feeling inferior only to realize, once the singer fell in love, he always felt confident and loved when he was with his lover.
And that's what love is, right?
Hoshino's 'Kigeki' was specifically written by the popular Japanese singer songwriter and actor as the ED for SPY x FAMILY.
It is one of a slew of singles he has released in the last decade, with most of them ending up being certified Gold or Platinum in Japan.
Meanwhile, with the way 'Kigeki' seems to have grabbed fans' attention, it is likely the song will also receive the same type of treatment.
Listen to Hoshino's 'Kigeki' (aka 'Comedy'), the SPY x FAMILY ending theme song, on the Spotify player, and in the video from Kiranime's YouTube channel. (You'll find many other anime-related songs over there too!)
But, like me, I highly doubt you can listen to it only once.
You can also read the song's lyrics, as well as find more streaming links for the track, via the singer's official website.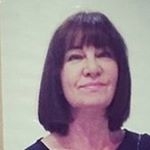 Latest posts by Michelle Topham
(see all)