When it comes to the popular action RPG Genshin Impact, nobody could ever accuse developer miHoYo of not constantly adding new characters to help retain players' interest.
New characters like the just-announced Shikanoin Heizou of the Tenryou Commission.
A somewhat 'detective' who has some of the strongest and most interesting of abilities and passives, and a character half the players currently playing Genshin Impact seem desperate to get.
Along with the announcement, a five-minute Shikanoin Heizou character video has also been released today that properly introduces the 4-star Anemo user, and goes in depth into what you can expect if you play him.
Shikanoin Heizou's abilities
One of the first things you will notice about Shikanoin Heizou's abilities is that they include him being the Commission's extraordinarily talented 'top sleuth'.
In order to get to that position, he has used his intellect rather than his combat abilities to win most fights.
But, if combat is necessary, Heizou certainly doesn't shy away from it, as his superb martial arts skills can easily be put to use to win against just about any enemy.
Heizou's Normal Attack is a series of five strikes that deal Anemo damage.
His Charged Attack performs a sweeping kick by using a set amount of Stamina. His Elemental Skill includes a powerful strike but, if he charges it, enemies should watch out as he could be lethal.
Other strikes cause even more damage, all of which are looked at in depth in the Shikanoin Heizou character video, while simultaneously making him look incredibly cool to play.
Watch the just released Shikanoin Heizou character video for more of what this extremely powerful detective is able to do, and how he can positively impact the abilities of your other party members as well.
Meanwhile, some lucky players have already been able to grab Shikanoin Heizou, and are already calling him "fascinating" and "powerful", while stressing "his attacks are incredibly cool".
In other words, if you are hoping to pull one of the strongest and coolest Genshin Impact characters, you should probably say a prayer that you get Shikanoin Heizou, eh?
Check him out below, and you'll quickly see why.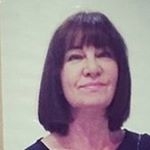 Latest posts by Michelle Topham
(see all)