Chinese game developer miHoYo has announced new Genshin Impact content will be on its way every six weeks or so.
In accordance with that, details about the upcoming Genshin Impact 2.5 Update were released today.
The update is called 'When the Sakura Bloom' and includes a massive amount of new content, including new banners, new weapons, new bosses, new enemies and a slew of new events.
There will also be two new quests available — Imperatrix Umbrosa Chapter 2, and Divina Vulpes: Act 1.
The biggest news, however, is of a new five-star Electro Catalyst character players can unlock.
Called Yae Miko, she is a cute, pink-haired mage who uses lightning to defeat her enemies.
Check out the in-depth update details via Game With, and get a peek at the beautiful Yae Miko in the story promotional video below.
miHoYo has also released a four-and-a-half-minute long 'When the Sakura Bloom' trailer that is absolutely gorgeous.
You can watch that lovely thing down below as well.
The Genshin Impact 2.5 Update is scheduled to kick off on February 16th, 2022, and should have rolled out worldwide by 11 am that day.
The open-world action RPG is one of the most popular gacha games today, with a reported 50 million-plus people around the world actively playing it.
The game is currently available on PlayStation 4, PS5, PC, iOS, and Android.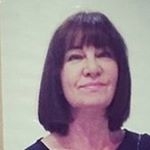 Latest posts by Michelle Topham
(see all)