George Clooney and Danny DeVito star in a new Nespresso commercial together, which kicks off on November 2nd in the United States. Clooney has also been named as the company's new US brand ambassador.
Clooney especially is thrilled to be involved in the Nespresso campaign as he's worked with the company on humanitarian issues in the past, and specifically on the Nespresso Sustainability Advisory Board.
In a statement, Clooney said, "I've been working with Nespresso internationally for nine years and I really love and respect the brand, what they do, and how they do it.
Advertising
We have a shared commitment to sustainability, most recently helping to rebuild coffee farms in South Sudan. They are an incredibly responsible company and I am excited to expand my partnership with them into the U.S."
George Clooney plays some pretty horrible pranks on Brad Pitt – but they're also hilariously funny
Nespresso, while producing some pretty fabulous coffee and some lovely espresso machines, also works with coffee farmers to not only make sure they get fair prices on the coffee they grow, but that they are also given help in working towards an even more positive future.
As for the new George Clooney/Danny DeVito commercial, it features George giving Danny a taste of "the good life", as Nespresso really is "a cup above".
Watch it below.
Advertising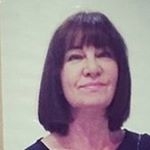 Latest posts by Michelle Topham
(see all)