When it comes to movies I have been desperate to see for a while, George Clooney's latest film The Midnight Sky is top of my list.
Thankfully, the film finally hits Netflix later this month.
First, of course, it's Clooney and just about everything he acts in is stellar. Second, it's Clooney and he is directing as well as acting in this one. And third — it's Clooney. An actor who has been on my favorite actors of all time list since he first showed up as Doug Ross in the hit medical drama ER back in the early 1990s.
But, if you think George Clooney in The Midnight Sky will be the same as how he appeared in ER — handsome, suave and pretty much a lady killer — think again.
After all, in The Midnight Sky, Clooney is almost unrecognizable.
George Clooney's The Midnight Sky plot
In the upcoming sci-fi film, Clooney plays Augustine Lofthouse, an aging scientist living in the Arctic Circle as a global catastrophe occurs.
As other scientists on his project board a plane and leave, Augustine decides to stay behind. Alone.
As the situation worsens, and it looks like the future of humanity is coming to an end, it is up to him and Iris, an eight-year-old girl abandoned when her parents left, to do everything they can to contact astronauts on Aether, a space ship currently returning from a two-year trip to Jupiter.
Astronauts who have lost contact with NASA's Mission Control, and who have no idea they are returning to an Earth where humanity may have been all but wiped out.
Unable to contact the ship, Augustine and Iris set off on a perilous journey across the Arctic Circle in an attempt to reach an observatory with equipment that may just be able to reach Aether.
In doing so, they can warn the five astronauts on board to never come back.
The Midnight Sky is a must-see for any Clooney fan
While George Clooney is a brilliant actor when he portrays characters who are handsome, debonair and can twist just about anyone round their little finger — Doug Ross in ER, Miles in Intolerable Cruelty, and Danny in Ocean's Eleven — he tends to stand out performance-wise when he goes for roles markedly different than those he has played in the past.
Roles you would not initially expect him to play.
Just like he did in The Descendants as a family man whose life is suddenly turned upside down, or in Michael Clayton as he plays a fixer who suddenly realizes the chemical corporation he is working for is dangerously corrupt. (continue reading and watch The Midnight Sky trailer after the promo below…)
George Clooney's Mean Pranks on Brad Pitt are Terrible, But Very Funny (Video)
The Midnight Sky's Augustine Lofthouse is another of these roles. Roles that are offbeat and. therefore, challenging for Clooney but, because of that, usually have him producing a performance that is as surprising and as superb as they come.
The cast of The Midnight Sky
The Midnight Sky is based on the novel Good Morning, Midnight by Lily Brooks-Dalton. The screenplay was written by Mark L. Smith, who also wrote the Leonardo DiCaprio film The Revenant.
The film is directed by George Clooney, and stars Clooney as Augustine, Felicity Jones as Sully, David Oyelowo as Tom, Caoilinn Springall in her first movie role as Iris, Kyle Chandler as Mitchell and Tiffany Boone as Maya.
The Midnight Sky will begin a limited run in the United States tomorrow, December 11th, 2020, before arriving on Netflix on December 23rd.
If you, like me, enjoy watching George Clooney in his most surprising and often challenging roles, Augustine Lofthouse is likely to be just that.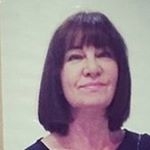 Latest posts by Michelle Topham
(see all)