Some George Clooney fans might be outraged to hear George Clooney got married.
Well, no need to worry. He didn't. Sure, there are photos of him all over the net with a woman in a hotel room, and she's holding a wedding dress but, in reality, it's just a cute TV ad for a Norwegian bank – DnBNOR.
Advertising
DnBOR, the massive Norway banking group recruited Clooney to appear in an "S for spareavtale" (S for Saving Plan) as a newly wed.
The tag line? "Noen har flaks her i livet. For alle oss andre kan det være lurt å spare litt." (Some people are lucky in life. For the rest of us, saving up can be smart. S for Saving Plan. DnB NOR — Bank from A to Z").
The Clooney ad was shot in Oslo and used Johann Sebastian Bach's "Air on the G String" from Suite no. 3 in D Major as background music.
It is a very cute ad. George Clooney looks sexy and in love, and the actress, who by the way is Danish, suitably bemused.
Check it out below.
Advertising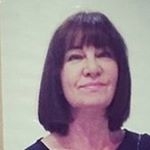 Latest posts by Michelle Topham
(see all)