George Clooney, Tim McGraw, Britt Robertson and more celebs at world premiere of 'Tomorrowland'
The world premiere of Disney's new movie 'Tomorrowland' took place at Disneyland in Anaheim on Saturday, May 9th with celebrities like Faith Hill and husband Tim McGraw, Amal and George Clooney, Ashley Tisdale, Lindsey Vonn, and Keegan-Michael Key on the blue carpet.

'Tomorrowland' is a sci-fi movie that stars George Clooney, Britt Robertson, Kathryn Hahn, Hugh Laurie, Tim McGraw and Judy Greer.
The movie tells the story of Frank and Casey who travel to a mysterious world in an alternate reality, but one that affects the world we all live in.
And I'm a sucker for a film with amazing special effects and a good adventure movie, and this is both.
'Tomorrowland' releases on May 22nd. Watch the official trailer for it below. Doesn't that look cool?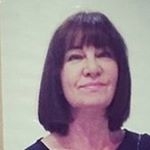 Latest posts by Michelle Topham
(see all)