Georgia's Nina Sublatti slays it at Eurovision 2015 semi-final 1 rehearsals
The 2nd day of Eurovision 2015 rehearsals for semi-final 1 have finished, and from what people who watched all eight countries perform say, Georgia's Nina Sublatti had the best performance and the best outfit of the day. Russia's Polina Gagarina was a close second.
Personally, I've liked Nina Sublatti from the first time I heard her song and have always said she would be an easy entry into the Grand Final, so I'm not surprised her first rehearsal went down so well.
What did surprise me a little bit, in a good way of course, was Sublatti's outfit. Short short black hot pants, thigh high boots, feathered wings sprouting from her shoulders and a crown. Gorgeous.
Match all that with excellent vocals (God, that girl has an amazing voice) and beautiful graphics on the LED screens, and Georgia's Nina Sublatti looks like she'll easily breeze through to the finals.
If you haven't seen her yet, here's Sublatti's original video for 'Warrior' and, of course, there's a video snippet from her rehearsal today and a quick backstage interview below.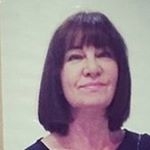 Latest posts by Michelle Topham
(see all)