In disappointing news from Germany, the German public broadcaster ARD has chosen Xavier Naidoo as their entrant for Eurovision 2016. Nothing against Naidoo, of course, as he has a lovely voice, but it's just a disappointment they have decided to go with an internal choice as last year's German National Final was an incredible night of superb German artists showing off their best work and the eventual winner, Ann Sophie, was wonderful.
Instead, for the 2016 competition, ARD has chosen Xavier Naidoo, one of Germany's most successful pop singers, and a 20 year veteran in the music industry.
Naidoo's song for Eurovision 2016 will be chosen by the German public during live televoting on February 18th. Six songs will be sung by Naidoo, six songs which have yet to be written, and the German public will then vote for their favorite.
Of course, choosing Xavier Naidoo for Germany's entrant for Eurovision 2016 could still end up being a great choice for Germany, if they end up with the right song.
The problem I see is, if they vote for something typically Naidoo-ish, as his songs tend to be a bit bland and uninteresting and so far from what could possibly win Eurovision. Let's hope they don't.
Meanwhile, here's Xavier Naidoo announcing he will represent Germany in Eurovision 2016. Good luck to him. Now, come on, Germany pick a good song!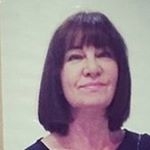 Latest posts by Michelle Topham
(see all)