Elaiza's 'Is It Right?' is a cool, funky, unusual song that should have done better at Eurovision 2014
One of the performers I loved at Eurovision 2014 was Germany's Elaiza and their song 'Is It Right?'. It was upbeat, funky, a great mix between modern and traditional, and different than a typical Eurovision song.
That Elaiza didn't do as well as I would have hoped at Eurovision 2014 (they finished in 18th place with just 39 points) didn't really surprise me. After all, Eurovision audiences do tend to vote for the same kinds of songs, and this.. wasn't.
So I'm showcasing Germany's Elaiza's 'Is It Right?' as my video for Countdown to Eurovision 2015 today (6 days to Semi Final 1 and 10 days to the Grand Final). It's a cool song, had a fabulous video, and Elaiza's performance at the final was absolutely on point.
Watch below. And, if you liked Elaiza as much as I did, don't miss watching one of their newest songs — 'Green' — which they released early in 2015. It's equally as good.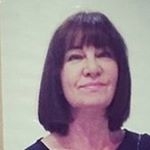 Latest posts by Michelle Topham
(see all)