One of my Top 5 Eurovision 2016 artists and songs since they were announced as the national selection winner is Germany's Jamie-Lee and her song 'Ghost'. The song is fabulous, Jamie-Lee has a powerful voice, is the cutest girl, and her kawaii manga style is awesome. Such a quirky, fun and nice change from typical Eurovision styling.
But now Jamie-Lee has just finished her first Eurovision 2016 rehearsal, I like her even more.
Advertising
Just watch this snippet — no visible nerves, a powerhouse voice, absolutely on key, unusual staging and, again, Jamie-Lee's kawaii manga dress is the coolest thing. (You'll find more photos of her staging and dress on the Eurovision site).
All I can say is expect this girl to finish far ahead of the pack during the Eurovision final.
Don't forget to tune into the Eurovision semi-finals on May 10th and 12th, as, for the first time, the Big 5 countries will have previously recorded videos of their representatives aired during that time. That's when we'll get our first official chance to see Jamie-Lee's actual performance of 'Ghost'.
Until then, watch Jamie-Lee from her first rehearsal in the video below.
Advertising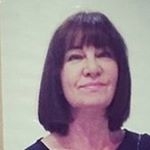 Latest posts by Michelle Topham
(see all)