If you're a Minecraft Xbox player and you love playing the game with a texture pack added , you might want to download the new Candy Texture Pack and fire up a new game.
Not only does it include a cute cartoon-style textured Minecraft world, you'll also get Cadbury's Eggs, ice cream trees, gingerbread golems, lollipop trees and chocolate rabbits. Cool, eh?
Plus, if you're a YouTube gamer and upload Minecraft gaming videos regularly, you could even use the new Candy Texture Pack to launch a new series aimed at kids (or adults like me who love cutesy stuff in any shape or form).
You can buy and download the new pack at the Xbox Games Store for just a buck. Well worth it, I'd say.
Meanwhile, check out the video below from Ecko Soldier to see exactly what the Minecraft Candy Texture Pack looks like. Isn't that just the cutest thing ever???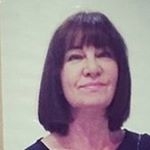 Latest posts by Michelle Topham
(see all)