There's a final trailer just out for the upcoming Scarlett Johansson movie Ghost in the Shell, and it's making me want to see this movie even more.
Because, even though there has been controversy over the choosing of Scarlett Johansson for the role of The Major, I still think she's perfect for it.
Because, to me, there aren't many actresses around at the moment that can play a kickass cyberpunk character like The Major with the type of ferocity that Johansson can, and yet still make her seem likable and believable.
The controversy, by the way, was a whole net-outrage thing that blew up recently as The Major is Japanese in the original manga the story comes from, so western fans were perturbed that a Japanese actress was not chosen for the part.
The Japanese, on the other hand, didn't seem to care. Go figure.
Watch the new Ghost in the Shell trailer below. Come on, isn't she perfect?
The movie itself releases on March 31st in the U.S. and, along with Johansson, stars Juliette Binoche, Chin Han,  Takeshi Kitano, Michael Pitt and Pilou Asbæk.
Advertising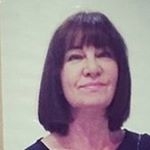 Latest posts by Michelle Topham
(see all)