I think this is fabulous. Because, while many misogynist fans of the original Ghostbusters movie have been all over the Internet slamming the all-female reboot (without actually seeing the movie, of course), the movie itself, starring Melissa McCarthy, Kristen Wiig, Leslie Jones and Kate McKinnon, made $65 million worldwide its opening weekend. It made $46 million in North America alone.
And not only did Ghostbusters make $65 million worldwide (not a shabby amount), it also had the best U.S. opening for a live-action comedy in more than a year.
Of course, the idiots are still all over the Internet whittering on about why Ghostbusters is a 'failure', while star Melissa McCarthy and director Paul Feig are probably laughing all the way to the bank. It's the biggest domestic opening for both of them. Ever.
Yay for them and, as for the all-female Ghostbusters, you go, girls.
Meanwhile, watch the Top 5 movies at the box office for July 15-17th in the video below.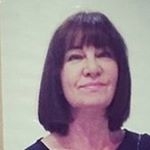 Latest posts by Michelle Topham
(see all)