Gigi And Bella Hadid Protest Trump Muslim Ban, Father and Boyfriend are Muslim
Gigi and Bella Hadid are just two of the thousands of celebrities who have been protesting Trump's muslim ban since it went into effect over the weekend. The two top models were on the streets of New York on Sunday with thousands of other people during the #NoBanNoWall protests.
The two women, however, probably have a little more at stake than some of the celebrities involved. After all their father, Mohamed Hadid, is Muslim, and so is Gigi's boyfriend, British singer and former One Direction member Zayn Malik.
Which is one of the reasons they made their anger over Trump's muslim ban so public. Well that and simple common decency.
As they marched, the two held up a sign that said, "We are all Hindus, Buddhists, Muslims, Atheists, Christians, Jews". Letters in each word were highlighted to spell out the word "Humans."
And can I just say, in the world of celebrities where some of the younger generation are such appalling people (Justin Bieber anyone?), it is really nice to see two women who were obviously brought up well, who always behave so decently and who have such lovely values.
Good role models, indeed.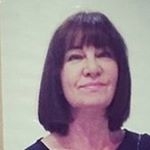 Latest posts by Michelle Topham
(see all)