It's looking highly likely that a 'Gilmore Girls' revival is coming to Netflix. (Can I say "Yay"?), as The Hollywood Reporter says stars Lauren Graham and Alexis Bledel are currently in talks with the streaming video company to bring the popular show back.
But, rather than a typical 'Gilmore Girls' 10 or 12 episode series, we may be getting four 90-minute movies. No complaints here on that score, though, as I'll take Lorelai and Rory Gilmore anyway I can get them.
If the 'Gilmore Girls' revival does go ahead, it will also (thrillingly) include creator Amy Sherman-Palladino who, as fans will probably know, was sadly missing in the final season of the long-running TV series due to a contract problem.
The only sad thing about the revival is it's looking like Melissa McCarthy who played Sookie St. James in the original series will not be returning. Then again, not a surprise as she is hugely successful in movies (Tammy, Spy) right now, and probably does not have the time for that kind of commitment.
No final announcement has been made about the 'Gilmore Girls' revival as yet, but The Hollywood Reporter does say it is sounding very likely it is going ahead and, if so, filming will begin next year. Yay. Yay. And yay, again, as this really is one of my top 10 series of all time. How about you?
Comments below.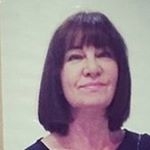 Latest posts by Michelle Topham
(see all)