There's no question about it, supermodel Gisele Bündchen is one of the most beautiful women in the world. She just is. She's one of those women you can't take your eyes off, no matter what she's doing, as we learned last week when Gisele Bündchen appeared on The Tonight Show and did nothing more than show Jimmy Fallon what she does for exercise.
It started off with Fallon saying he knew he would never be able to do a yoga headstand like Gisele could, after he'd seen an Instagram photo of her doing just that. So Gisele said she would show him — or at least get him started on the road to more extreme physical exercise.
And that, according to Gisele, includes doing an exercise called planking that will strengthen your inner core.
Watch the video below to see how well Jimmy Fallon does with his planking exercises, and then salivate over Gisele because, all I know is, I want a body like that and the type of strength and power that girl has.
Oh, and don't miss Fallon grabbing a quick glance at Gisele Bündchen's fabulous rear end when he thinks she's not looking. Pretty funny!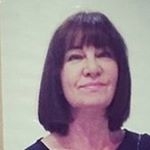 Latest posts by Michelle Topham
(see all)