British band Glass Animals were on Late Night with David Letterman last night, and gave an absolutely stellar performance of their latest single 'Gooey'. It was their first appearance on Letterman, and only the second time Glass Animals had performed on US TV. Not that you could tell, as their performance of 'Gooey' was amazing.
And quite a bit surreal.
Weirdly, Glass Animals haven't been seen much on British TV yet, which is surprising as they have such an interesting and unusual sound and, if their Letterman performance was anything to go by, they are pretty amazing live.
Sounds like it is time to contact your favorite British TV show that features live bands, and find out why Glass Animals has not been asked.
And while you're waiting for that, watch Glass Animals on Letterman below.
'Gooey', by the way, is from Glass Animals' debut album 'Zaba', which you can grab now on iTunes.
Update:
Sadly, Letterman removed his entire YouTube channel after his late night show ended, deleting hundreds of superb live performances on his show including Glass Animals' 'Gooey'.
The British psychedelic pop band did perform 'Gooey' live at KCRW around the same time, however, so we are substituting that superb performance instead.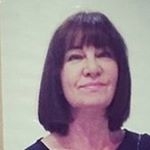 Latest posts by Michelle Topham
(see all)