Gleaner Heights is a creepier, more difficult and more adult Stardew Valley
If the farming sim Stardew Valley was a little too happy and sweetly saccharine for you, then you may want to check out a new game just released on Steam.
Called Gleaner Heights, it is basically a creepier Stardew Valley that some Steam reviewers are calling quite 'Twin Peaks' in its feel, as well as more Harvest Moon in nature due to its higher difficulty level.
In Gleaner Heights, you set up your new farm just like you would in Stardew Valley. You plant crops, take care of your cattle, go fishing, make friends with the townsfolk, date NPCs and do all the exploring you would normally do in a game like this.
Familiar so far, right?
Wait till it starts to get dark, and then things become legit scary, with most of the townsfolk hiding something behind their closed doors, and crime, corruption and spooky goings-on rife.
Reviews currently say the controls are a bit clunky, exploring can be a bit slow and the mining system needs work.
The developer of Gleaner Heights, however, seems to be on the ball and has already been adding patches since the game's release on February 22nd. So expect the game to just get better and better.
With most Steam reviews being hugely positive so far as well, especially from those who like a bit more of an 'adult' farming sim, it looks like this one could be a must-buy if casual, farming sims with a creepy, quite disturbing edge are your thing.
I know they are mine.
Gleaner Heights was developed by Emilios Mandolidis and, at $9.99, is cheaper than Stardew Valley as well.
Check out more about the game on its Steam page, where it's currently selling at 10 percent off.
You can watch the game's trailer below.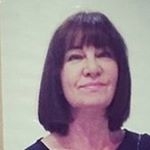 Latest posts by Michelle Topham
(see all)