American actress Glenn Close was on The Today Show this morning, where she told Matt Lauer that, as a child, she was 'morbidly shy'.
Close was on The Today Show to talk about her new project — her part in the new Broadway play 'A Delicate Balance'. A big deal for Glenn, as she hasn't appeared in a Broadway play for more than 20 years.
Lauer asked her if being back on the Broadway stage was 'overwhelming' and, with the play being one of those ridiculously difficult Edward Albee plays laden with dialogue, wanted to know did she ever have nightmares about forgetting her lines?
The conversation switched though when Matt Lauer mentioned that a former Damages colleague, Rose Byrne, had said about working with Glenn Close "at first I was intimidated by her", and then "I learned she was very shy".
Close went on to say that, as a child, she was "morbidly shy" if she wasn't around friends and family and that, if you have that at an early age, there's still some residual of it left over even as an adult.
Glenn Close is always lovely, but this interview with Matt Lauer is a particularly nice one. Watch it below.

Visit NBCNews.com for breaking news, world news, and news about the economy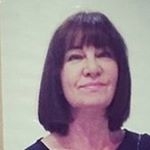 Latest posts by Michelle Topham
(see all)