The popular dark fantasy anime series Goblin Slayer II is scheduled to premiere on Crunchyroll in October, 2023 and, along with the usual Japanese soundtrack and English subtitles, Crunchyroll has also just announced an English dub.
There is no word yet on the English voice cast, or when the Goblin Slayer II English dub will be available to stream.
Advertising
With Crunchyroll understanding just how many fans wait for the English dub of a favorite anime series to premiere, though, chances are it won't be long.
Goblin Slayer II is being directed by Misato Takada (Saiyuuki Reload: Zeroin) with Takaharu Ozaki, the original director of Season 1 and the Goblin Slayer: Goblin's Crown movie, acting as Chief Director.
Hideyuki Kurata is back in charge of series composition and scripts, and Hiromi Katuo is returning as Character Designer.
Unfortunately, White Fox is not in charge of anime production this time as that has been passed on to Liden Films.
Fingers crossed they won't eff it up, as the first season and the movie were superbly animated by White Fox.
Advertising
The main cast from Season 1 and the movie are also returning to reprise their roles.
As was the first season of the anime, Season 2 is rated R – 17+.
Check out the recently released trailer for Season 2 of the anime below, and we will keep you up to date as soon as the premiere date of the Goblin Slayer II English dub is announced.
You can also find more information about the upcoming new season via the anime's official website.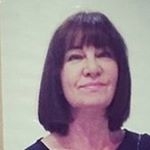 Latest posts by Michelle Topham
(see all)