New Goblin Slayer, S2 character visual makes our main man look cooler than hell
Even when all the controversy over the first season of the Goblin Slayer anime was going on (it was narrow-minded and stupid), the anime itself was one of my favorites of 2018.
So much so, although we did get a full-length movie — Goblin Slayer: Goblin's Crown — in early 2020, the gap has seemed pretty wide between the first season of Goblin Slayer and the still upcoming Goblin Slayer, Season 2.
Advertising
That gap, however, is soon about to end with the premiere of Goblin Slayer, Season 2 some time this year.
An event that is now being promoted with the release of the first of six Goblin Slayer, Season 2 character visuals today.
Those visuals are being released on the official Goblin Slayer website, with the first one out today and, of course, it had to be of the main man himself.
The next one will be revealed next Friday, with each consecutive one being released every Friday until all six new character visuals have been revealed.
Will Goblin Slayer, Season 2 premiere in September?
Advertising
Interestingly too, the official Goblin Slayer website just released news for Japanese fans that every episode of the first season of the anime will be repeat-aired in Japan beginning on Sunday, July 2nd, and with a new episode out every Sunday.
With the anime being 12 episodes in length, that should mean the final episode of the first season will air on September 17th.
Does that mean then that Goblin Slayer, Season 2 will premiere some time after that?
On the same day or on the following Sunday, September 24th, for instance?
Makes sense to me. How about you?
Until we know more then, enjoy the just released Season 2 Goblin Slayer character visual above, and watch the trailer for Goblin Slayer II below that also reminds us just what a wonderful anime series that has been since its first episode.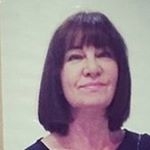 Latest posts by Michelle Topham
(see all)