Absolutely the best news for me this month was announced at today's live-streamed "GA Fes 2021" event. The news that Goblin Slayer Season 2 has definitely been confirmed.
Considering that the dark fantasy anime series got some of the most undeserved criticism and ridiculous fake outrage when Season 1 was released, with thousands of keyboard warriors piling on with the aggravation over the next few weeks, I was beginning to worry Goblin Slayer Season 2 would never be a thing.
Today, however, my fears are thankfully unconfirmed, and now it seems I can look forward to yet more from one of my favorite anime series in the last few years.
The announcement for Goblin Slayer Season 2 even came with a cool visual, which you can check out above. Although there hasn't yet been a date confirmed as to when the new series itself will premiere.
Goblin Slayer anime origins
The original Goblin Slayer anime series is based on the light novel series written by Kumo Kagyu and illustrated by Noboru Kannatsuki.
The first season of the anime premiered in Japan in October, 2018, and also began streaming on Crunchyroll at the same time. Funimation then streamed the series with an English dub.
The show was animated by White Fox (a studio that has also animated some of my favorite series of all-time — Is The Order a Rabbit?, Girls' Last Tour, Grimoire of Zero) and directed by Takaharu Ozaki (Girls' Last Tour).
Ozaki also directed the Goblin Slayer film so, chances are, he will be back for Season 2 (fingers crossed!). (continue reading and watch the Goblin Slayer Season 1 trailer below…)
Goblin Slayer opening song 'Rightfully' by Mili is a stunning track — Best Anime Songs
Last year, the full-length feature film Goblin Slayer: Goblin's Crown hit movie theaters in Japan early in the year, followed by a Crunchyroll release in July.
Once that happened, my hopes were definitely up about Season 2.
Now, six months later, here we are. Goblin Slayer Season 2 officially confirmed, and I am so happy I could cry.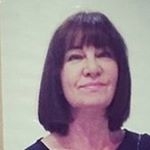 Latest posts by Michelle Topham
(see all)