Sony Santa Monica kicked off the excitement for the upcoming action adventure game God of War: Ragnarok at the PlayStation Showcase yesterday — yep, that is the official title of the game — with a 3-minute-plus trailer that is absolutely beautiful.
Especially as, along with the stunning graphics and gorgeous art style, it shows some of Kratos' amazing skills in battle.
The sequel to God of War has been a while coming, of course, with the original release date of May, 2021 now pushed back until next year.
But…if the game looks like its trailer once it's released, hell, I can forgive the delay.
God of War: Ragnarok starts a few years after the events of the original game.
Kratos is still trying to do everything he can to protect Atreus who, in the trailer at least, seems to be just as annoying and with as big of an ego as he always had.
Of course, Kratos has the prophecy he saw at the end of the last game to worry about — his own death at the hands of Atreus — while Atreus looks like he will be doing everything he can to make Kratos' job as a father even harder, while he's still alive.
Meanwhile, from the trailer's events, it appears the pair are looking for Tyr, the Norse god of war. Once they find him, they plan on teaming up with him against Odin and the rest of Asgard, in an attempt to stop Ragnarok — the Norse end of the world.
We will just have to see how that goes.
From short reveals in the God of War: Ragnarok trailer, it also seems folks like Thor, Chaos Blades and Freya are back and up to their usual tricks. Mimir too is a very welcome return, at least for me.
Along with our old friends, and enemies, there will also be new ones of both to meet.
In other words, it appears a lot has stayed the same while a lot will change. Well, won't this be interesting?
Eric Williams replacing Cory Barlog as God of War: Ragnarok director
As for other news from yesterday's showcase, God of War director Cory Barlog is being replaced with former God of War combat and systems designer Eric Williams for the new game.
Now that's a shame.
Related: Learn about the difficulties making God of War in the 2-hour feature film Raising Kratos here
The developer also announced the latest game will see the end of the Norse series, hinting that we may see completely different settings for the same characters in the future.
Watch the just released God of War: Ragnarok trailer below to get a glimpse of what you can expect in this amazing looking game. It really does look beautiful.
God of War: Ragnarok itself is currently due to release for PlayStation 5 and PlayStation 4 sometime in 2022.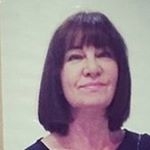 Latest posts by Michelle Topham
(see all)