The trailer for 'Gods of Egypt' has been released. Starring Gerard Butler, Rufus Sewell, Nikolaj Coster-Waldau, Geoffrey Rush, Brenton Thwaites, Chadwick Boseman and Abbey Lee, the film tells the story of Bek, a thief who, after having the love of his life stolen from him by Set, the god of darkness, decides to ally himself with the god Horus to defeat Set, and save both his love and the world.
If you like fantasy films, from the trailer alone it is looking like 'Gods of Egypt' is going to be a good one, as it's a fabulous mix of classic myth and modern day special effects — and these special effects look cool.
One problem with the film, however. 'Gods of Egypt' has been getting a backlash all over social media as people are upset that, other than the black actor Chadwick Boseman who plays the god Thoth, every other Egyptian character is played by a white actor. And non-known white actors at that.
Interestingly, though, instead of making excuses for the typical 'Hollywood whitewashing' as is the usual outcome when a film is slammed for ignoring non-white actors, both director Alex Proyas (The Crow, I Robot) and the film's distributor Lionsgate have apologized and promised "to do better" next time.
Watch the trailer for 'Gods of Egypt' below. Yes, it is a great pity that white actors were chosen to play almost all of the main parts, shutting out minority actors from prominent film roles yet again, but the film does still look like fun.
'Gods of Egypt' will release in North America on February 26th, and in the United Kingdom on April 8, 2016 in both 2D and 3D.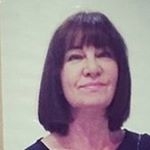 Latest posts by Michelle Topham
(see all)