Godzilla: King of the Monsters creature designs may be best thing about this film
I am a sucker for monster movies. I am an even bigger fan of monster movies that concentrate on amazing creature design, which is why I know I am going to be first in line to see Godzilla: King of the Monsters when it releases in May.
Because the people behind this movie have certainly not scrimped on either creature design or CGI, as you can tell from the Godzilla: King of the Monsters creature designs that showed up in the film's trailers.
Creature designs that, while still reminiscent of the classic monster designs most of us love, now have modern updates that do make a lot of sense.
For instance, look at the Godzilla creature design.
Here, director and the movie's co-writer Michael Dougherty (Krampus) went with a design that added dorsal fins to the Gareth Edwards' version of the monster that appeared in his 2014 film Godzilla.
Fins that originally appeared on the 1954 version of the iconic monster, and that audiences have expected to see ever since.
Godzilla was also created with larger claws and feet, giving the monster the effect of being even more dominant and terrifying.
Continuing on with the updated Godzilla: King of the Monsters creature designs, Rodan has had volcanic rock added to his scales, so he looks like he lives inside a volcano, and Mothra was designed right from the start to look like a real moth but with longer legs. The legs give her more of an ability to defend herself against the other monsters. Her spots were designed to resemble Godzilla eyes.
Godzilla: King of the Monsters's Michael Dougherty also studied King Cobras to see how they behave when it came to creating King Ghidorah, as he wanted the three headed monster to have that snake-like movement .
Ghidorah, who first appeared in the 1964 film Ghidorah: The Three-Headed Monster, also has longer claws than his classic design. He even seems to be much larger.
Screen Rant has noticed even more about this updated, and I have to admit, quite exciting design.
It's not just the Godzilla: King of the Monsters creature designs physicality either
During a Tokyo Comic Con panel last last year, Dougherty told the audience he had decided to go with three actors instead of one to portray Ghidorah's three heads. That way, one was able to look like it was in charge, while the other two appear much less smart. Thus adding another level of authenticity to the creature.
Dougherty didn't just stop at the physicality of the Godzilla: King of the Monsters creature designs either, as he also used the original monster sound effects audiences are already familiar with. He then added noises real animals make so they sound even more terrifying and real.
Watch the film's two trailers below to get an idea of what has been released about the Godzilla: King of the Monsters creature designs so far. Then tell me that didn't give you goosebumps!
Godzilla: King of the Monsters opens on March 31st. It stars Kyle Chandler, Vera Farmiga, Millie Bobby Brown (in her first movie role), Charles Dance, Thomas Middleditch, Aisha Hinds, O'Shea Jackson Jr., David Strathhairn, and Zhang Ziyi.
Ken Watanabe and Sally Hawkins are returning from the 2014 film.
The Warner Bros. blurb about the film says this:
The new story follows the heroic efforts of the crypto-zoological agency Monarch as its members face off against a battery of god-sized monsters, including the mighty Godzilla, who collides with Mothra, Rodan, and his ultimate nemesis, the three-headed King Ghidorah. When these ancient super-species—thought to be mere myths—rise again, they all vie for supremacy, leaving humanity's very existence hanging in the balance.
Yep, I'll take that!
For more on upcoming movies and TV shows, head here.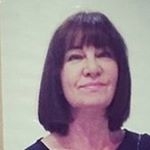 Latest posts by Michelle Topham
(see all)