GOG adds Hidden Object Games to its library of games
Don't ever say GOG doesn't like to surprise its gamers with games we probably would not ever expect the digital game distributor to sell.
Not if you have headed over to GOG today to discover the DRM-free, indie game and AAA game distributor is now selling Hidden Object Games. Yep, HOGs.
So far, there are just three HOG game developers selling their games on GOG — Artifex Mundi, Dan Walters/Ceri Williams and Colibri Games — but I'd say, if this type of game becomes popular on the site, we can probably expect to see a heckuva lot more.
Besides, Polish developer Artifext Mundi in particular could not have been a better choice to help kick off GOG's new game genre.
That's because Artifex Mundi is known as one of the best HOG developers in the world, with titles under their belt like the Grim Legends series, Clockwork Tales, Fairy Tale Mysteries, The Secret Order and Queen's Quest series. They also produce games that have some of the most gorgeous artwork of any game of any genre.
HOG games currently on GOG are still limited to a handful:
Morphopholis
The Tiny Bang Story
Nightmares From The Deep 1-3
Enigmatis 1-3
but all are decent examples of the genre, and all would be good to pick up if you are new to this type of game.
As for GOG gamers and their reaction to HOGs on GOG? After all, let's fact it, they can be a grumpy lot. (And I'm one of them, and occasionally grumpy about GOG's choices too, so I'm allowed to comment!).
So far, the sentiment from most people commenting about the new additions to GOG's game collection is surprisingly positive.
So, all in all, Yay! Thanks, GOG. Because, as far as I'm concerned, HOGs are worthy additions to GOG's enormous collection of games, and now I'm looking forward to seeing what other games in the genre show up on the site next.
Meanwhile, if you do like HOGs and love DRM-free, then GOG is definitely the place to buy them. Especially as the games that have just arrived are currently on sale at 70 percent off through August 10th at 1pm UTC.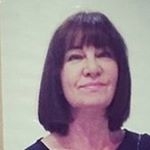 Latest posts by Michelle Topham
(see all)