Golden Kamuy Seasons 1 and 2 on DVD and Blu-ray delayed in UK and Ireland
With the Covid-19 mess still going on, and likely to still be going on next year if our authoritarian governments have their way, many anime fans in the UK and Ireland are getting used to delays of anime releases,.
Including releases of their favorite shows on DVD and Blu-ray.
Sadly for them, Funimation is another company that has just announced yet another DVD/Blu-ray release not happening as planned.
This time the delay of the superb historical adventure anime Golden Kamuy on DVD and Blu-ray in the UK and Ireland.
Instead of getting Golden Kamuy Season 1 on October 1st and Season 2 soon after, the release dates for both have now changed.
Golden Kamuy Season 1 (DVD and Blu-ray with digital copy) will now come out on January 24th, 2022 in the UK, with Season 2 expected on March 28th, 2022.
A situation that must seem odd for Japanese fans, who have had Season 1 since 2018, and for American fans that have been able to buy both seasons for almost a year.
Hell, in the United States, we can already pre-order Golden Kamuy Season 3 on Funimation, which will be coming out on October 5th, long before the first two seasons of the anime ever hit the UK.
Sorry British fans, but it looks like you are going to be last to the anime table yet again.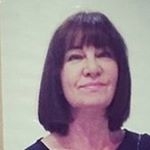 Latest posts by Michelle Topham
(see all)