NBCUniversal Entertainment has released a short music video for the Golden Kamuy Season 3 ED theme song 'Yusetsu' by The Sixth Lie today and, man, is this thing dramatic.
The music video features The Sixth Lie band members performing the orchestral strings-lead song in a darkened space backlit with flames.
The song itself is a huge anthem-style theme, and a perfect fit for this superb action-packed anime series.
'Yumetsu' by the way, means 'Melting Snow' in Japanese, and the song has also had its CD release in Japan today. (see cover artwork for CD release below).
As for The Sixth Lie, the band comprises vocalist Arata, guitarist and keyboardist Reiji, and drummer Ray.
They have been together since early 2015, and have already provided one theme song for the Golden Kamuy anime series — the song 'Hibana', which was the ending theme for season one.
The music supervisors for the anime series must have enjoyed The Sixth Lie's work so much, here they are now back again with more.
Meanwhile, Golden Kamuy season 3 is currently streaming on Crunchyroll and, if you have not watched the series yet, you are missing something incredible.
Now watch The Sixth Lie's music video for 'Yusetsu' below because, man, that song is cool. You can also hear the full version of the song in the video below that.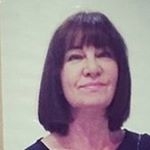 Latest posts by Michelle Topham
(see all)