There are so many anime that surprise me — in a good way, I mean — but one of the biggest was the historical drama Golden Kamuy.
Mainly because I, generally, don't go for historical anime but, man, I loved this one.
That's why I have been greedily waiting for more information about Golden Kamuy Season 4.
After all, at the end of Season 3 Ogata had escaped (and you know he'll definitely show up again), and Sugimoto and Asirpa, along with the rest of the oddball group, were heading off on their quest to find the gold.
So, yep, we need Golden Kamuy Season 4 now!
Knowing most fans of the anime probably feel the same way I do, Brain's Base quietly obliged this weekend by releasing the first Golden Kamuy Season 4 trailer.
A trailer that gives us a quick look at the action and adventure (and comedy, with that weird ending) we can expect in the next season and, yep, it looks promising at least.
I say that because Brain's Base is taking over the anime after the first three seasons were superbly produced by Geno Studio.
Hopefully that will work out well for us, and it won't end up in a disaster like with poor The Seven Deadly Sins when that anime's production studio was changed.
A little worrying, I must admit, as the director is also changing from the phenomenal Hitoshi Nanba to Shizutaka Sugahara who, other than with D-Frag, has been involved in a series of truly "Meh" anime.
The character designer is also changing — and Kenichi Oonuki's gorgeous characters were part of the success of the first three seasons of Golden Kamuy — with Takumi Yamakawa, with no prior experience as a character designer, now taking over that job.
RELATED: Golden Kamuy Season 3 ending theme gets dramatic music video — Watch!
But… I am one to reserve judgement until an anime is released, especially as Brain's Base produced the wonderful To Your Eternity, so… let's hope we get more of the same gorgeousness we got with the first three seasons when Season 4 premieres in October.
Fingers crossed, eh?
Meanwhile, watch the first Golden Kamuy Season 4 trailer below.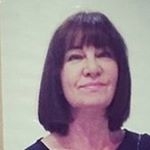 Latest posts by Michelle Topham
(see all)