Daedalic Entertainment produces some of the most entertaining and most beautifully designed adventure games today. In fact, their Deponia games are two of the best games I've played all year. Funny characters, lovely writing, interesting puzzles to solve, unique places to visit and they're challenging enough they keep you busy. So, when I saw the Goodbye Deponia teaser trailer today I was so happy. And then…..so sad, as it means the third and last game of the Daedalic trilogy of Deponia games is almost upon us.
Of course, as usual, the Goodbye Deponia video teaser shows Rufus getting himself in yet more trouble. Then again, it wouldn't be Deponia if he wasn't.
But, we all still hold out hope he might finally get his act together, stop acting like a total moron (probably not!) and win Goal's love, as well as save Deponia once and for all. Guess we'll have to play Goodbye Deponia to find out.
Daedalic hasn't announced a release date yet, but they are saying some time in the fall. So, that just leaves you to enjoy the video trailer…..for now.
And, of course, if you haven't played Deponia 1 and 2, they are both available on GOG, DRM-free.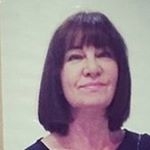 Latest posts by Michelle Topham
(see all)