As theatrical screenings in the United States grow closer, The Goodbye, Don Glees! English dub cast has been announced, and it features several well-known voice actors in the leading and supporting roles.
Along with the film's English cast, the Goodbye, Don Glees! English dub trailer has also been released featuring the voices of the three main characters — Roma, Toto and Drop. (Watch below)
Advertising
The English voice cast for the upcoming film includes Adam McArthur (Yuuji in Jujutsu Kaisen) as Roma, Nick Wolfhard (Miyoshi in World Trigger) as Toto and Jonathan Leon as Drop.
Others in the Goodbye, Don Glees! English dub cast are Victoria Grace who plays Tivoli, Stephanie Sheh who voices Roma's Mother, Alan Lee who plays Roma's Father, Barbara Goodson as Mrs. Ando, and Laura Stahl as Toto's Sister.
The original Japanese version of the film was released in February, 2022, and was generally well-received by fans and critics.
Advertising
It tells the story of teen misfits, Roma, Toto and Drop who call themselves the 'Don Glees.
After being blamed for a forest fire they didn't start, the three set off to prove their innocence by heading off into the forest looking for clues.
But, after things begin to go wrong, the three boys realize they are all slowly growing in different directions.
Goodbye, Don Glees! was directed by Atsuko Ishizuka (A Place Further Than the Universe). She also wrote the film's script.
Madhouse (One Punch Man) was in charge of anime production.
GKIDS has licensed the film for theatrical release in the United States, with screenings planned for September 14th and 20th for the Japanese with English subs version, and September 18th for the English dubbed version.
You can order tickets via the film's official website.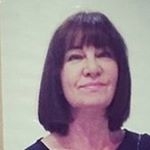 Latest posts by Michelle Topham
(see all)