Anno 1800 was named best PC game at Gamescon 2018 yesterday
The Anno series of video games have always been some of the best city building real-time strategy games ever produced.
Since the first game in the series was released in 1998, beautiful graphics and animations, a smart AI, and challenging gameplay have gained the now-Blue Byte developed games a massive following.
That following is about to get bigger as, yesterday, Gamescon named the upcoming Anno 1800 as the Best PC Game of the Show.
Gamescon's Stiftung Digitale Spielekultur, aka the Digital Game Culture Foundation, also announced 15 other 'best games'.
They are:
Best Action Game
Sekiro: Shadows Die Twice
Best Add-on/DLC
Destiny 2: Forsaken
Best Casual Game
Team Sonic Racing
Best Family Game
Super Mario Party
Best Puzzle/Skill Game
Ori and the Will of the Wisps
Best Racing Game
Forza Horizon 4
Best Role Playing Game
Divinity: Original Sin 2 – Definitive Edition
Best Simulation Game
Landwirtschafts-Simulator 19 (outside Germany aka Farming Simulator 19)
Best Social/Online Game
Call of Duty: Black Ops 4
Best Sports Game
FIFA 19
Best Strategy Game
Total War: Three Kingdoms
Best Console Game – Sony PlayStation 4
Marvel's Spider-Man
Best Console Game – Microsoft Xbox One
Ori and the Will of the Wisps
Best Console Game – Nintendo Switch
Super Smash Bros. Ultimate
Best PC Game
Anno 1800
Best Mobile Game
Shadowgun War Games
Gamescon has not named the Best of Gamescon game yet, however, as that honor will be announced on Saturday at the end of Europe's biggest trade show.
As for Anno 1800, it is being developed by Blue Byte and published by Ubisoft. The game is due for release in February, 2019, and offers quite different gameplay than its predecessor Anno 2005, which was not loved as much as previous games in the series by critics or fans.
That is because Anno 1800 is set during the Industrial Revolution, and comes with a new mode called Blueprint. It allows players to play the game with the beauty of their city being almost as important as its functionality.
Now that's an innovative addition many players should love.
As you will see from the official Gamescon Anno 1800 trailer below, the game is gorgeous. So, no, no surprise Gamescon's Stiftung Digitale Spielekultur loves it.
You can keep up on developments in the game at Ubisoft.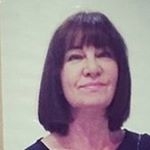 Latest posts by Michelle Topham
(see all)