In the world of modeling, just one print ad, one magazine spread, fashion show or TV commercial can suddenly make a model huge. Looks like that is just what is happening to 22-year-old Charlotte McKinney, the new Carl's Jr. commercial girl everyone is talking about.
The latest Carl's Jr. commercial features model Charlotte McKinney walking through a market looking like she's completely naked except for a few pieces of fruit and vegetables strategically placed by various stallholders on their stalls as Charlotte walks on by.
She reaches the end of the market, gets a Carl's Jr. All-Natural Burger, and bites into it. It's then we see she's wearing a……..(watch the video below to find out).
With her long blonde hair, beautiful face, pouty mouth and sultry looks, Charlotte has already captivated the hearts of tens of thousands of American males and, once Charlotte's Carl's Jr. TV commercial airs on the west coast during the Super Bowl on February 1st, she's likely to captivate a few million more.
Meanwhile, if you don't live on the west coast, so won't be getting the Carl's Jr commercial featuring the gorgeous Charlotte McKinney on your TV screens, you can watch the extended version below.
Personally, I think she is beautiful.
If you think so too, you can follow Charlotte McKinney on Instagram to keep you going until her Super Bowl commercial airs and you can see her larger than life.
Be warned, though, her followers are increasing by about 5,000 a day, so you might have a bit of competition.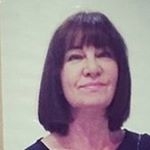 Latest posts by Michelle Topham
(see all)