Merge Games has just confirmed the third-person adventure game Spirit of the North will be coming to Xbox Series X and Series S in early 2021.
The release will come over a year after Spirit of the North headed to PC and Nintendo Switch.
The gorgeous game, created by a two-man team at North Carolina's Infuse Studio, takes place in the wilds of Iceland and is described by the developer as a game in which you can:
Immerse yourself in a game that is unique in that it purposefully has no dialog or narrative. Players must breathe in their surroundings to solve various puzzles and speculate the meaning of a lost ancient civilization. Play as an ordinary red fox who's story becomes entwined with the guardian of the Northern Lights.
As for gameplay (watch the gameplay trailer below), you play a red fox following a scarlet trail that appears in the sky. As you travel through forests, glaciers, mountains and tundra, you will solve puzzles and learn everything you can about a now-lost civilization.
The game is also a rare one in that it is not about fighting your way to a conclusion, but instead about exploring and using your intelligence to complete the story.
Spirit of the North features stunning environments, a gorgeous orchestral soundtrack and a story based on traditional Nordic folklore.
Watch the just-released trailer for the PlayStation 5 release below, and then do check out the Spirit of the North gameplay trailer.
It is so beautiful, you will be desperate to get your hands on Spirit of the North on Xbox Series X or Xbox Series S as soon as you can.
According to Merge Games, that should happen early in the New Year.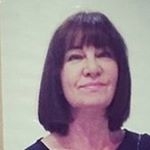 Latest posts by Michelle Topham
(see all)