Gorgeous Tooth and Tail animal-based real-time strategy gets beautiful new trailer, a pre-order and a release date
The animal-based arcade style real-time strategy game, Tooth and Tail, just got a beautiful new trailer and a release date. The game, developed by Pocketwatch Games, will release on September 12th.
And Tooth and Tail looks like an interesting game as it is obviously loosely based on the Russian revolution, with a gorgeous pixellated art style and gameplay in short, sharp bursts with matches only lasting 5-12 minutes on average.
That means it's a game you can play when you have a few minutes to kill, or one you can spend hours on.
It also has single player gameplay, online competitive play, split screen and replays, so there's something for every type of gamer.
Tooth and Tail has been quite a long time in development with the initial release date set sometime in 2016. Then Pocketwatch decided to completely change the artwork, change the name (twice!), and make quite a few other changes as well.
But, when you look at how incredibly pretty this game now is and what fun the gameplay seems, it looks like it may have well been worth the wait.
Watch the gorgeous new trailer for Tooth and Tail below.
You can pre-order the game on GOG and Steam for PC starting tomorrow, July 18th (but if I was you, I'd go for GOG as it's DRM-free there), and on PS4.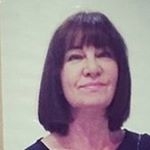 Latest posts by Michelle Topham
(see all)