If you love European airports, and have already played and loved the Vienna Airport add-on for Microsoft Flight Simulator we promoted last month, you must not miss the latest third-party add-on for the popular game.
This time from scenery developer Orbx.
They have created a superb airport add-on with the just released Gothenburg Landvetter Airport for Microsoft Flight Simulator.
This new add-on gives you access to the airport itself –with all of its passenger terminals, cargo warehouses, flight control towers, runways and airport vehicles — as well as in-depth detail of the surrounding landscape.
It also offers all types of scenarios, no matter what type of plane you prefer to fly.
Of course, you can fly both commercial and cargo flights from Gothenburg Landvetter Airport, or even the Volvo jet if that is more your thing.
No matter what plane you choose, with this add-on's stunning 4k detailed textures, you really will feel like you are right there.
Don't worry though, even with all that detail, the add-on has been beautifully optimized. That means you will not experience any sluggish performance no matter which plane you decide to fly.
Orbx themselves explain all the features in the pack this way:
Exquisitely detailed 4k depiction of ESGG Gothenburg Landvetter Airport
Sweden's second-busiest airport, served by over 40 local and long-haul airlines
Ultra-detailed 4K textures with completely overhauled PBR texturing
Highly detailed ground poly with custom lines and markings
Interior modelling for main terminal
Beautiful hand-coloured custom aerial imagery
New custom static aircraft & GSE unique to Landvetter Airport
Stunning dynamic night lighting
Weather-influenced ground textures
Completely AI-compatible
Terrain-defined runway
Perfect for a short hop to Ålesund Vigra Airport, with more Scandinavian destinations on the way
The Gothenburg Landvetter Airport for Microsoft Flight Simulator add-on is the first for the game from renowned developer Marcus Nyberg.
It is currently available on the Orbx website for a very affordable $17.74, or €15,04 if you are in my area of the world.
Check out everything the Gothenburg Landvetter Airport add-on for Microsoft Flight Simulator has to offer in the trailer. Now isn't that gorgeous?
Microsoft Flight Simulator is currently available for the PC on Windows 10 and from Steam. There is an Xbox version in development, but it may still be a while before it is released.
That means, if you must fly into or out of Gothenburg Landvetter, you may want to grab the PC version of the game and then you can pick up this cool add-on to go with it.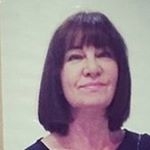 Latest posts by Michelle Topham
(see all)