Grab Age of Empires: Definitive Edition tomorrow, practice for multiplayer beta opening up January 29th
Out of every video game releasing in the next few months, I am the most excited about Age of Empires: Definitive Edition coming out tomorrow. Yep, I am excited about a game that is more than 20 years old, that I first bought when it was released in 1997, and that is now going to be released in an updated version on February 20th worldwide for Windows 10 PC.
Not surprisingly really, though, as it was the first game that got me interested in real-time strategy games to the point that, nowadays, they are pretty much all I ever play. Many other gamers feel exactly the same way.
Advertising
Frankly too, I have been excited about this game for even longer than I should have been, as Age of Empires: Definitive Edition was first supposed to be released on October 19th, 2017 as a 20th anniversary celebration of the game's release.
A bit of an embarrassment for Microsoft that, due to some development problems, it was not.
When the game does release tomorrow, however, it is likely to have been worth the extended wait.
After all, not only is it coming with improved graphics with 4K resolution support, the Definitive Edition will also have a remastered soundtrack, an improved campaign and scenario editor, enhanced pathfinding, improved gameplay mechanics and online play for all platforms. It even has improved building demolition graphics.
The game's multiplayer beta will also be opening up to more players beginning on January 29th. So, if multiplayer is your thing, you might want to grab the game as soon as it releases tomorrow and start practicing. That way you won't get your rear end kicked as soon as you sign on.
Advertising
It is not just Age of Empires: Definitive Edition we are getting in the near future either. There are still Age of Empires 2 and 3 Definitive Editions currently in development, and a new title Age of Empires 4 now being designed by Relic Entertainment.
Looks like my real-time strategy needs are going to be taken care of for some time to come. Yay!
Meanwhile, until you can grab Age of Empires: Definitive Edition tomorrow, watch the Gamescom trailer below just to jog your memory about everything you have to look forward to. It is exciting, isn't it?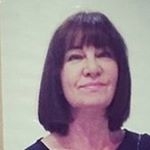 Latest posts by Michelle Topham
(see all)